Two years ago, I was on a plane flying through a violent thunderstorm. It was unlike anything I had experienced flying between Mumbai and Delhi before. Some of the passengers sustained minor injuries while the others clutched their armrest with a firm grip and looked visibly terrified. I got off the flight feeling lucky to be alive while also having residual feelings of fear and anxiety. This experience changed flying for me in a big way, I was terrified of getting on an aeroplane. I put off all the work-related travel I could and took the train when physically being somewhere was absolutely necessary.
Fast forward a few months, and my then-girlfriend Manna wanted to travel with me to Bali for my 25th birthday. She had also managed to get a voucher for our air travel from her family. The coupons were expiring soon, and her family could not make use of them. The catch was that the vouchers were for Air Asia. The airline is a low-cost carrier and had a sketchy reputation for safety at the time.
Coupled with the airline's unsettling record for safety was the fact that there had just been a volcanic eruption in Bali. Mount Agung was still active, and many people around me considered the island unsafe to visit. People who cared about me were worried and asked me to put my safety first. That being said, I had the opportunity to visit a country I had not been to before and take an international trip with someone I loved. We had travelled quite a bit together, but this would be our first international trip with each other. Manna had lived in Bali for three months while volunteering for an NGO and going there with me was something that had deep meaning for her.
I saw the potential for an exceptional experience and decided to focus on the adventure it would be. I decided to go. The trip was about facing my fears and trusting myself with an important decision. Once I made the decision for myself, I was headstrong, and I stuck to it regardless of what anybody else said. I knew deep down I was doing what I needed to, and that felt great.
The trip turned out to be one of the most meaningful travel experiences of my life. I got to experience and learn a whole lot that was specific to the period during which I travelled. The fear and anxiety around travelling to Bali had hit the lives of the local people hard. I saw first-hand the dependence of the local population on tourism and even heard personal accounts from the people we met. Even though they were visibly affected by the situation, I was happy to see how they took this difficult period in their stride and continued to smile through it all.
We divided our time during the trip into three different parts of the city. We began by celebrating my birthday at the Intercontinental Bali off Jimbaran Beach. Our time at the resort was lovely, we managed to get ourselves upgraded to a honeymoon suite, and we spent a lot of time in the pool and on the beach. Jimbaran Beach is well known for its seafood, and it was easy to see why. The food was fresh and well prepared, and we kept coming back for more.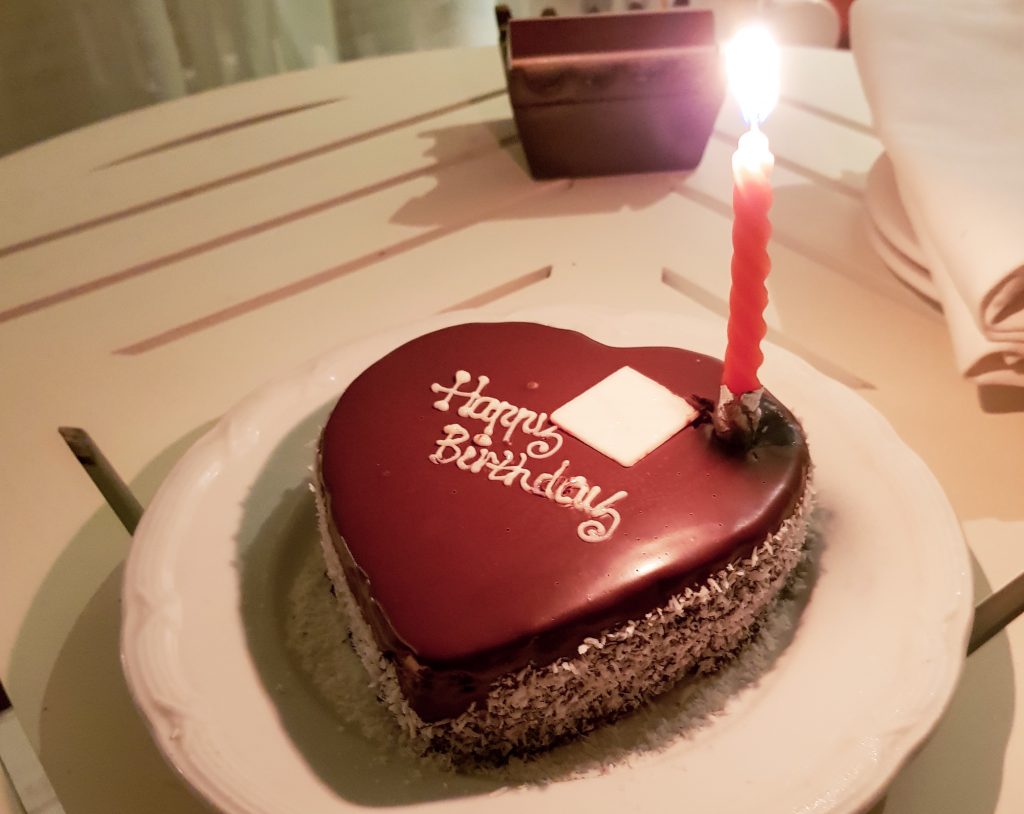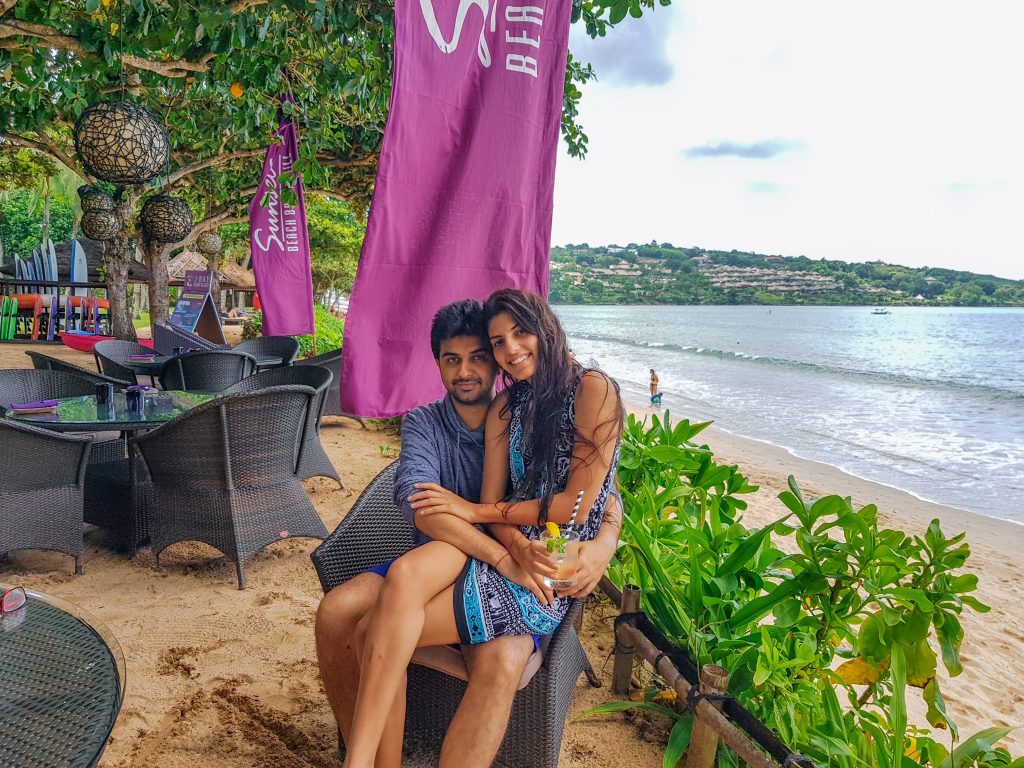 One thing that caught us by surprise is the time by which the local restaurants and shacks closed. Most of them take their last order between 9 and 9:30 PM. You could say we found it out the hard way, but honestly, I am pleased about how things worked out in the end.
After going to several restaurants and being met by closed signs, we walked around the area and found a store that sold instant Ramen. I really like instant Ramen, and offered to make some for Manna. I went through all the types and picked the one I felt she would like the most and she agreed to try it. We went back to the hotel, and I whipped up two portions and added some local sauce for flavour. She wiped her plate clean and had a smile on her face that I can picture even now.
After our time in Jimbaran, we spent a few days in Batubulan. We wanted to spend most of our time exploring the area as it is a crafts and culture hub and so it made sense to get accommodation keeping that in mind. We got a great deal at The Swaha Hotel. It was a fraction of the cost of our room in Jimbaran and still felt like a space we were happy to go back to every evening.
Batubulan is well known for handicraft workshops, shopping and dances. We visited some of the local stores in the area and went for a Kecak dance performance. The performance revolved around Hindu stories that were common to both Indonesian and Indian culture and so it was relatable for us both.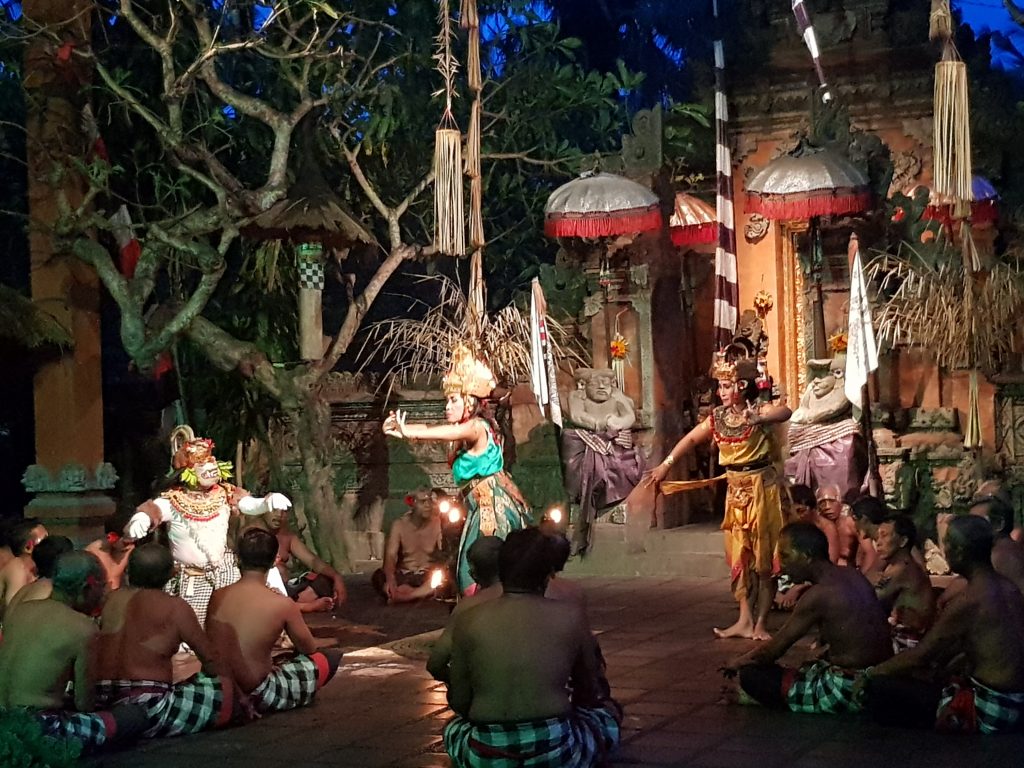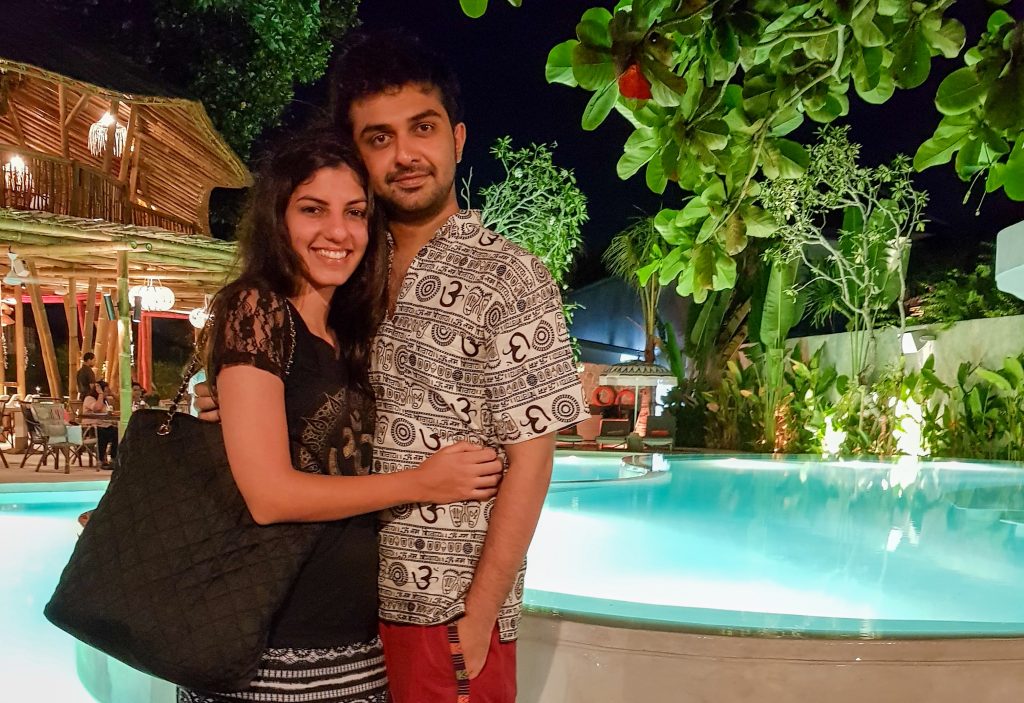 We ended our trip in Candi Dasa, a relatively unknown part of Bali where Manna spent most of her time volunteering. We got a room in a homestay called Lumbung Damuh which was walking distance from the place where Manna volunteered. The room was basic and functional, having been built in a traditional style.
During our time there, we went to visit Manna's students to whom she taught English when she was there. I was so happy to meet them, those little ones had no idea how the volcano situation was affecting the adults around them. They were just little bundles of joy, curious and excited to learn about the world around them. I could see first-hand as to why she enjoyed her time volunteering at the International Humanity Foundation so much.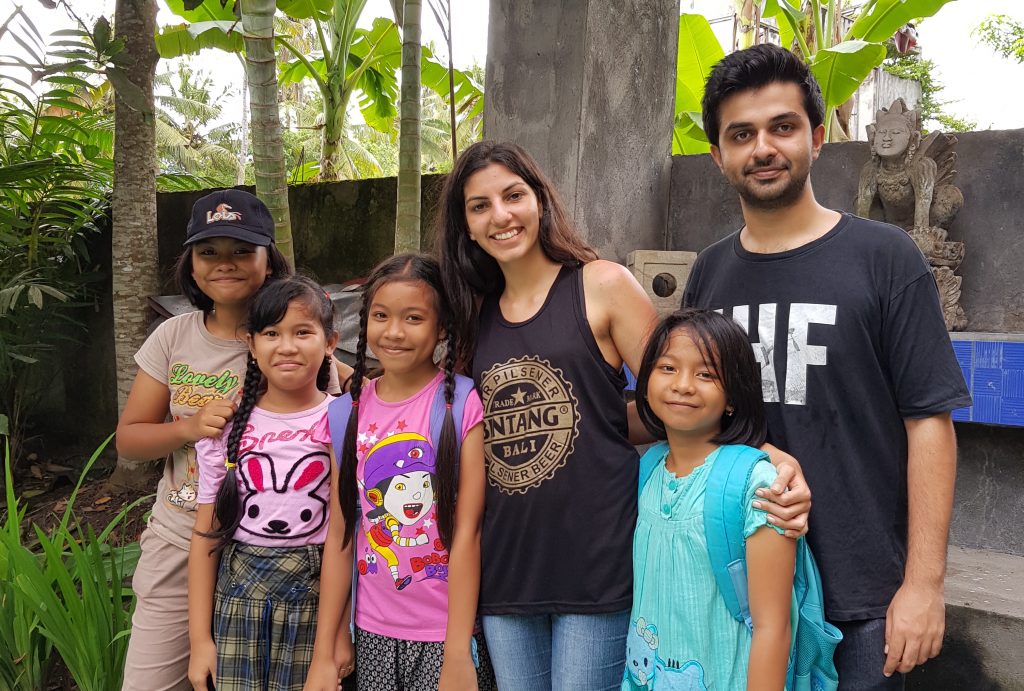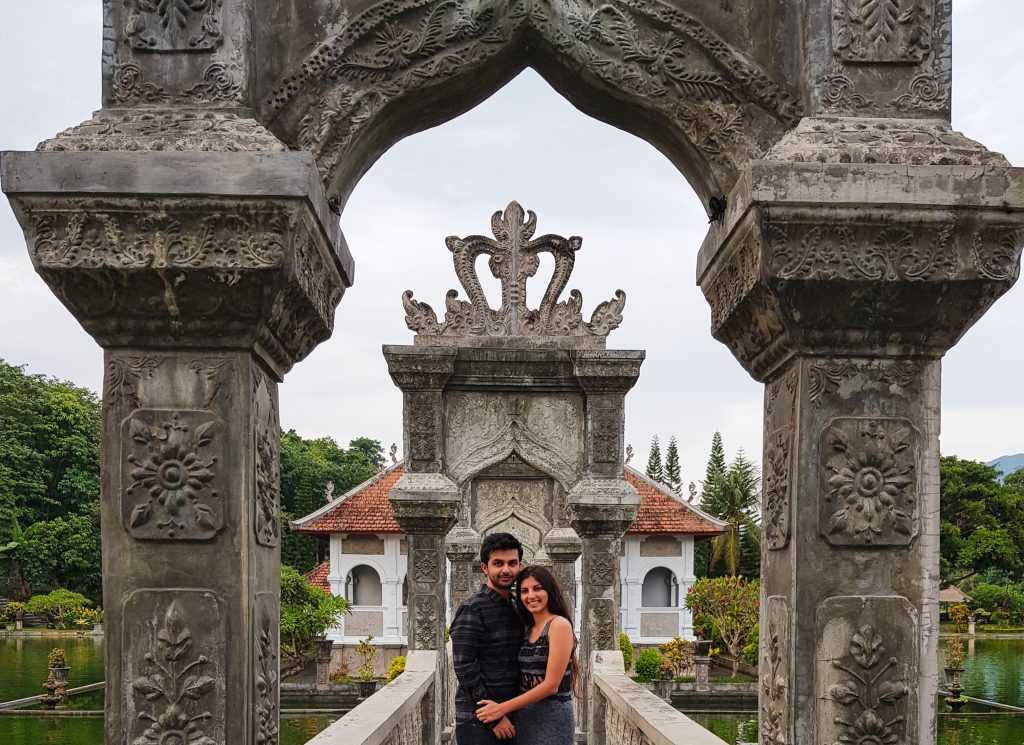 By the end of this trip, I knew that I'd happily get on an aeroplane for another experience like this, regardless of how scared I would be. This trip had given me the kind of experience for which I was ready to fight my anxiety. It was an important realisation because I decided that I would only travel when the journey meant something to me either personally or professionally.
I now say no to things or events that I should never have considered in the first place. I have created space and time for more of what really matters to me, and I think about every place that I want to travel to with a smile on my face. When I do get on a plane, the excitement frequently pushes the fear out of my mind. I still freak out when we go through any significant turbulence, but that's okay. I have learned to manage it, sometimes by having a drink and other times by redirecting my mind and energy.
Since then, I have also spent time getting to know myself better. Through a process of constant introspection and reflection, I have looked at how my experience of flying brought out fear that was resting deep in the pit of my stomach. The kind of fear that was connected to my need for control, which helped me feel safe. By simply understanding that fear and connecting with my spiritual side, I have also managed to a certain extent, to let go of my need to have some level of control and found myself with some trust in the universe.